Hot on the heels of JLS releasing their own brand of condoms, Take That are now planning to do the same.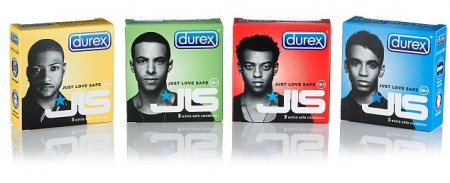 Whereas the JLS johnnys are designed for a sensual approach, the Take That condoms are ideal for the back-of-a-taxi moment or down-an-alley encounter.
Each member of the group will have their own coloured box with their face on it and there will be subtle differences in the products. Gary Barlow's are for fat cocks, Mark Owen's for the smaller man and the Robbie Williams condoms must be kept in the closet.
But Scientists warn that although the Jason Orange and Howard Donald ones may look like perfectly good condoms but they don't actually do anything.
Other pop stars thought to be cashing in are Olly Murs who is releasing his own lubricant made from pure grease and Shakin' Stevens who has inspired a new brand of vibrator.