A great friend of the site, Oli Hudson, once told us that if a champagne company sends you 2 letters in a row then the ONLY thing you can do is send them 3 in a row back. It seems to apply perfectly to this situation.
To read the earlier letters in this epic saga, follow the links below.
And now Darren's first reply. Click on image to enlarge.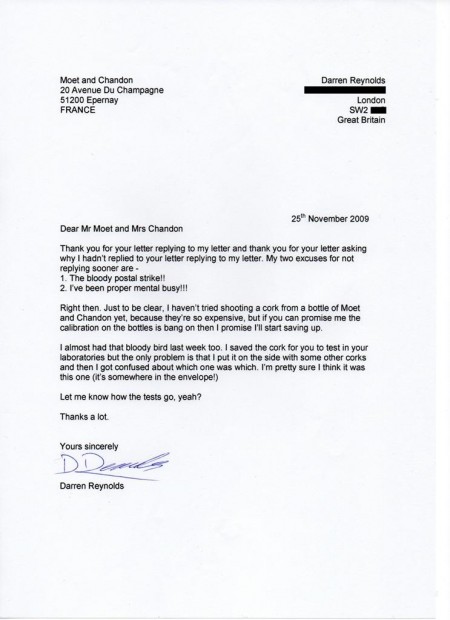 Part 2 coming soon.