A while back our main man Darren Reynolds sent a letter to Bollinger (which you can read by clicking here) to see if a posh champagne company could be bothered to reply to a common man.
Well, they couldn't be bothered. But luckily Darren adopted a carpet bombing approach and sent the same letter to fifteen other champagne companies. And now…. he's only gone and got TWO (count them) replies.
The best is this one from Mr Moet and Mrs Chandon. Click on image to enlarge.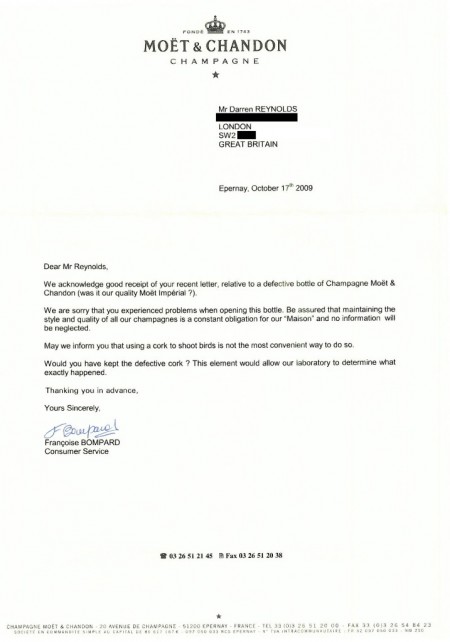 Cattier were also kind enough to reply and enclosed a lovely technical drawing of a bottle (click here) so if you've always want to build your own bottle now you've got the design – get on with it.  WARNING – Basic French required.
If you are going to splash out on champagne we now recommend Moet & Chandon or Cattier – but really Cava is a lot cheaper and tastes almost exactly the same (as far as we know).