Ever since Jesus Christ came down from Heaven(?) to kick about on Earth for 30 odd years, everyone has been clamouring for a list ranking people with the initials JC from "Awesome" down to "Utter Shit." Well stop the clamouring, here is the definitive list.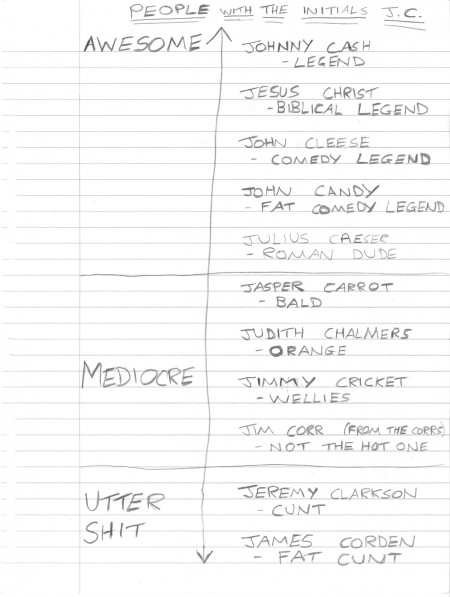 John Cleese being awesome.

Here's a clip of Jimmy Cricket in ALL his glory. Check out those wellies!

And here's vintage James Corden being both fat and a cunt.